Visit our 150+ unit showroom packed full of all different sizes and models of four wheelers, dirt bikes and go karts!!
Stop by for a test ride and we'll let your ride one in the test track in our 42,000 sq/ft warehouse!
We always have 150+ units in stock at all times! We have our units assembled, idled, tested and ready to go!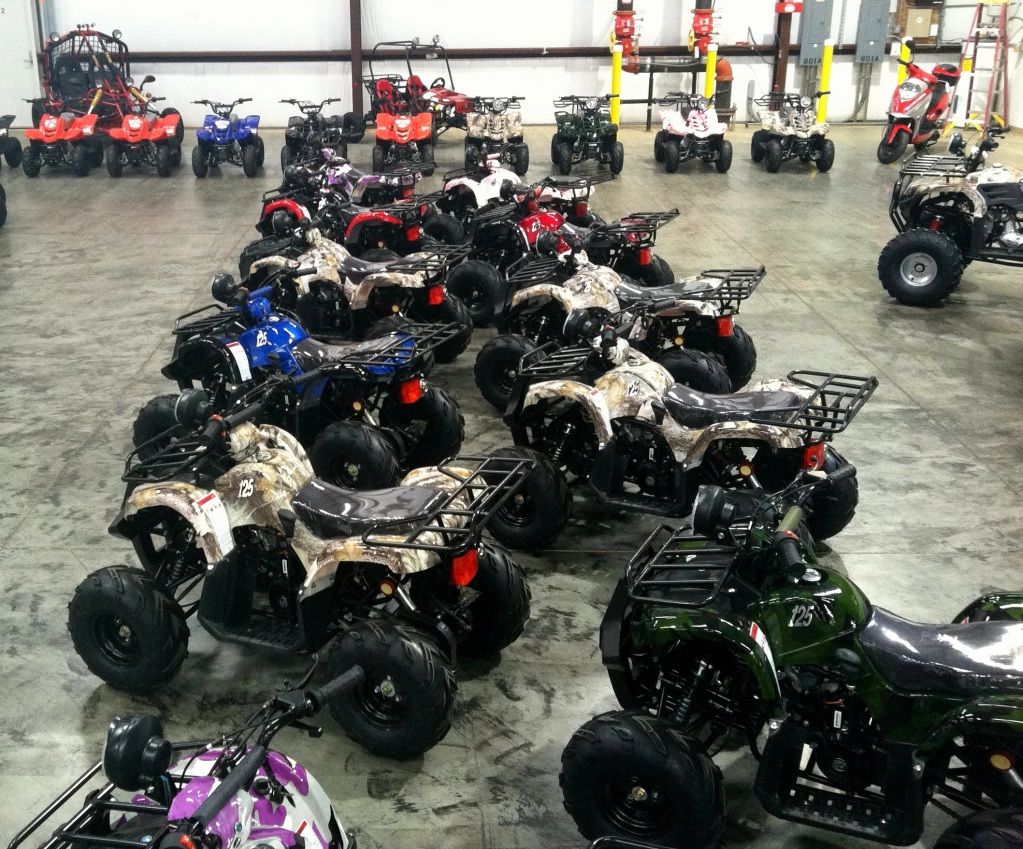 A lot of 70cc, youth Dirt Bikes!